These past few months have been a very exciting time for Wallit!
Signups and monthly active user (MAU) numbers have been absolutely incredible.  Since our soft launch on April 1st, we have exceeded our signup and MAU goals that more than doubled each month with nearly 15,000 monthly active users.
Our soft launch has been well received by parents and children – thank you for checking out and trusting Wallit with your every day saving and spending goals.   
You can signup for Wallit here:
Signups are only increasing with the release of the iOS version in the app store. You can download it to your iPhone with this link.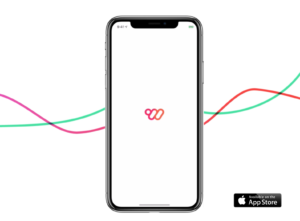 We have also submitted the Wallit app to Google Play and are waiting for approval.  Any day now, stay tuned for updates.
Our official launch for both the iOS and Android mobile apps are coming in October and we couldn't be more excited. 
We are also excited to announce our new partnerships with Boston-based Radius Bank and Northern Bank & Trust as our Go-To-Market partners in support of our strategy and to propel our go-to-market efforts selling into the regional and community banking market with press releases in the works.
We'll go into further detail about all of this very soon.
We are excited to share this with you and what's to come and we hope that you are too.
With love,
Team Wallit