Introducing a new everything
Today, we're launching a new name, logo, and brand.
When we started the idea for Wallit we needed a name and a brand that could support our mission and radical vision for combining fintech, HRtech, and adtech. We wanted a name that could be recognized anywhere in the world, one that could be pronounced the same in any language, one that speaks to the value we provide our enterprise customers and employee members.
The name:
With that, we bring you Wallit. Wellness benefits for the modern workforce and the Future of Work.

The name "Wallit" reflects the idea that a digital society requires the proper tools to effectively manage their financial, mental, physical and emotional wellness in the worldwide expansion of the digital economy. We're reinventing the analog and digital wallet, so it was only fitting that we reinvent the spelling of the word too.
Wallit is a new kind of consumer commerce company that aims to reinvent how people save, send, and spend money to improve their holistic wellbeing. It is a common understanding that customers hire Banks to provide a safe, secure place to save their money, and hire Payment companies (e.g., Visa and Venmo) to spend and send their money. We think of Banking (saving) and Payments (spending) as two sides of the same coin.
Unfortunately, many of the mobile apps and digital wallets fall short. Many of the wellness products on the market have a single focus in one category, e.g. mental wellness. Each employer requires a different technology stack and a slew of different vendors with disconnected user experiences that amount to wellness benefits that go unused. Instead, why not one unified platform to streamline and consolidate all wellness benefits coupled with a better wallet to improve company culture and employee wellbeing. That's our vision for Wallit OS – the operating system for the future of work and work-life integration.
What if the user experience were designed to lessen the financial anxiety that afflicts millions of people worldwide, and to make work-life integration simpler, more productive and more rewarding? Now there is with Wallit. And, we're inviting organizations of all sizes, their employees, and brands and merchants to participate in the everyday moments of our lives that matter most.
The logo: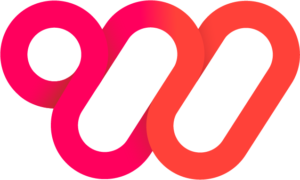 The mark incorporates three interconnected shapes, which symbolize the unification between Wallit, our customers and our clients in the communities we serve.
We are inspired by the simplicity and power of the circle. Circles have neither a beginning nor an end. They move without restriction, representing speed, energy and power. At the same time, circles represent safety and security – protecting what's inside their boundaries.
Our three circle shapes are intertwined to represent how Wallit provides a better, faster, more streamlined experience for connecting employers, employees, and the retailers that exist to meet their everyday needs.
When the design elements are combined, the shape of the logo forms a unique, stylized form of the letter "W". Typically, the shape of the letter W has a beginning and an end, but the W in Wallit does not. The shape of our logo is fluid and represents continuity, interconnectedness, and perpetual movement – just as the moments in our everyday lives, and our relationships we seek to have with our family, friends and co-workers.
Altogether, the entirety of the mark are moving up and to the right, signaling growth and our forward-leaning approach to propel financial inclusion, as well as our role in a global movement toward digital money in motion.
The colors: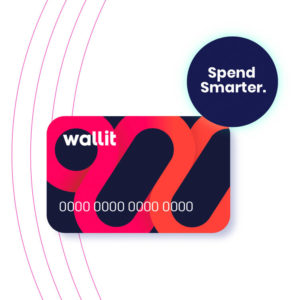 We wanted to own a color and style so that our company and products rise and shine above the many other applications and icons crowding the marketplace. Once we decided on a strong, red-orange, we committed to really owning that color. We chose our custom made "Rayleigh red" for Wallit to portray a youthful, energetic and friendly image. The Wallit colors symbolize the release of energy, idealism, experiences and human potential that come together at Wallit, with young people as the catalyst.
The primary friction we aim to help people overcome is inertia – too many people simply need assistance to improve their wellbeing. They need help to get started. We chose red as our primary color to rouse people to take action. The color red stimulates a sense of urgency and creates excitement to help overcome inertia.
At the same time, one of the biggest challenges for employers right now for their teams to stay engaged and connected in the shift to more of a remote workplace, while brands and merchants are eagerly battling for consumer attention. Plus, studies show that shoppers respond best to the color Red-Orange. Wallit bridges all of these needs.
—
We worked closely with the team from the Maine-based branding agency, Anchour, to create this new name and visual identity. Over the next few months, you'll start to see it all on our website, apps, marketing, and more.
We're excited about our future and the future of finance and commerce, and we hope you are too.
With love,
The team at Wallit
Investing in employee wellbeing and the Future of Work