Wallit Selected into Plug and Play Enterprise Tech: Future of Work Accelerator
by Emily Vien
Posted on
03-10-2022
Wallit Selected into Plug and Play Enterprise Tech: Future of Work Accelerator.
Wallit is pleased to share that we have been selected for the Spring 2022 cohort of Plug and Play's Enterprise Tech: Future of Work accelerator program.
Wallit is one of 10 companies chosen from hundreds of candidates worldwide to participate in Plug and Play's intensive program to connect with their ecosystem of corporate partners.
Founded 15 years ago, Plug and Play invests in over 250 startups a year, boasting connections to 300 of the world's most influential venture capitalists. Plug and Play has a strong track record as an innovation ecosystem and was an early investor innovative and well-known billion dollar companies such as Google, PayPal, Dropbox and many more.
We are excited to join the Plug and Play program. Besides expanding our network into their global corporate partner and investing community, Plug and Play gives Wallit a chance to refine our commercialization strategy for our identity-powered digital wallet and workplace commerce solution," said Wallit CEO Mike Vien. "Ultimately, our goal is to democratize commerce by making workplace benefits effortless and accessible for everyone, everywhere. With this acceptance into this program, we are another step closer to eliminating siloed systems and fragmented experiences in the workplace. We look forward to meeting one-on-one with some top industry leaders in Fintech, Worktech, and eCommerce."
Just as people want flexibility in where and when they work, they need flexible, personalized tools to manage benefits and expenses that match their unique lifestyles for succeeding in the future of work and in the hybrid-remote working model. Wallit helps organizations deliver cost effective, scalable employee benefits, rewards, and expense programs to improve the employee experience by eliminating unused products, removing manual processes and automating payment workflows.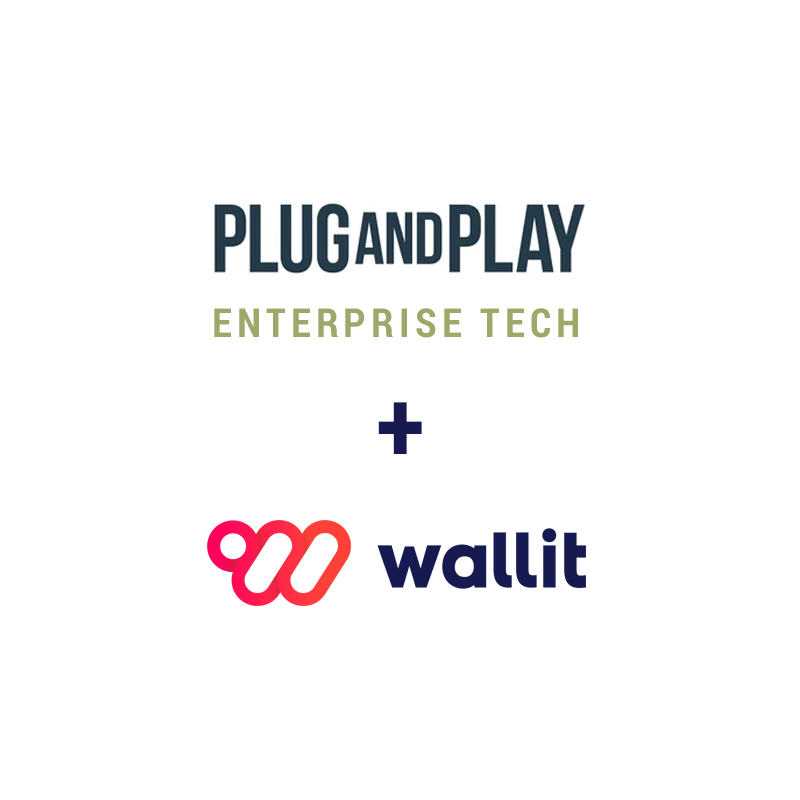 About Plug and Play
Plug and Play is a global innovation platform. Headquartered in Silicon Valley, we have built accelerator programs, corporate innovation services, and an in-house VC to make technological advancement progress faster than ever before. Since inception in 2006, our programs have expanded worldwide to include a presence in over 30 locations globally, giving startups the necessary resources to succeed in Silicon Valley and beyond. With over 30,000 startups and 400 official corporate partners, we have created the ultimate startup ecosystem in many industries. Companies in our community have raised over $9 billion in funding, with successful portfolio exits including Dropbox, Guardant Health, Honey, Lending Club, and PayPal. For more information, visit
https://www.plugandplaytechcenter.com.
About Wallit
Wallit is a technology company on a mission to democratize workplace commerce by making employee benefits easy and accessible for everyone, everywhere. Wallit OS is the world's first cloud-based digital wallet platform for the workplace. Wallit's unique open marketplace model enables people to self-direct their purchases and streamlines disjointed HR and Finance operations with an end-to-end solution for real-time payments that eliminates the need to invest in costly third-party products and manage multiple, manual and siloed processes. The platform supports all devices (Android, iOS, and web). Founded in 2020, Wallit is headquartered in Portland, Maine and has offices in Boston. For more information, visit
https://www.wallit.app
.