How it Works
Whatever work you do, you can use Wallit to improve your team's wellbeing and your business.
Try Wallit
Contact Sales
Customize your benefits and rewards programs
Wallit meets your team where they are and when they need it so they'll be productive and at their best.
Pick any category to reimburse
Take care of your team with automated and personalized allowances for meal delivery, food and grocery, health and fitness, work from home essentials, learning and development, or family care.
Choose a monthly allowance for your team
Wallit automatically validates and reimburses employees' wellness purchases and eliminates any of the administration burden.
Empower employees to self-direct their purchases
The app syncs with employees' existing debit and credit cards so it's easy to use and they get the freedom to choose in an open marketplace model.
Teams simply and securely connect preferred debit and credit cards to self-direct purchases for:
Work & Wellness
Receive a monthly allowance and get reimbursed for work and wellness related purchases on the tools and services they need to stay connected, happy, healthy and at their best.
Rewards & Recognition
Receive one-time rewards and spot bonuses for special achievements or special occasions, such as new hires, birthdays, work anniversaries, etc. Includes a monthly allowance for peer recognition too.
Instant Budgeting
We can detect regular expenses to help you budget in real-time and plan ahead. Wallit shows you how much you can spend by subtracting upcoming expenses from your current bank balance.
Automated Savings
Set savings goals with the amount of each paycheck you would like to save towards that goal and Wallit paves the way to strong financial wellness with an easy, achievable way to save money.
Pay and Get Paid Quickly
Send, receive, and request cash from co-workers, friends, and family instantly with only a few taps.
Break the cycle
of stress and frustration
Stay connected and align your team on the right priorities while making sure they feel appreciated by bringing all of your workplace wellness and employee incentives into one place.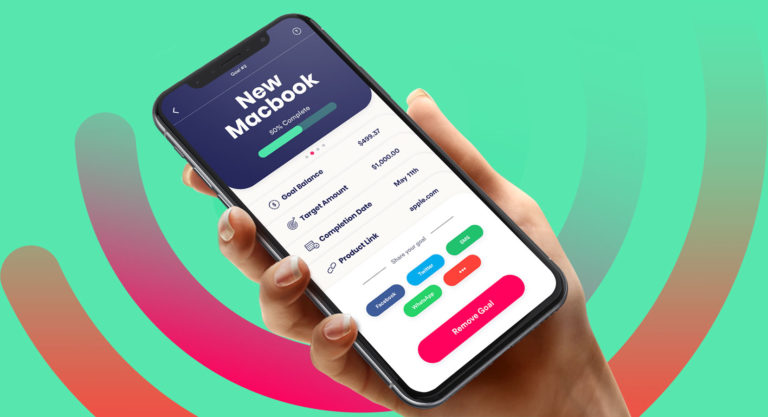 Choose a better way to engage and pay your people